Saving Silver Banksia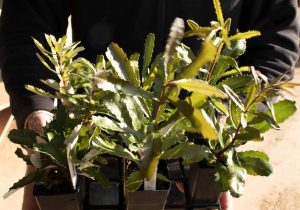 We have the privilege to work in conjunction with The Friends of the Forgotten Woodlands to plant some Silver Banksia (Banksia marginata).
Once widespread across Victoria this species is now at the point of extinction.
We will continue to plant group plantings around the vineyards to hopefully create seed banks to help reintroduce this flagship species and create biodiversity, and potential seed source in the future.
Come and have a look sometime.